Production-ready components in HTML and Php - no more "Lorem Ipsun" in your templates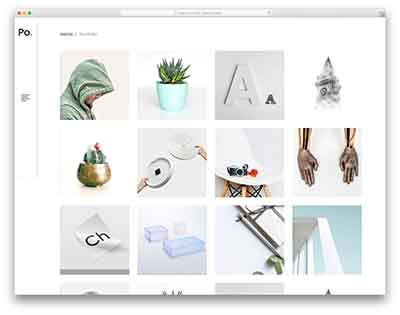 Product description (From ColorLib):
For everyone who follows the minimal lifestyle and wants to apply it to his or her page, Po-Portfolio is the free Bootstrap portfolio website template you need. It is as simple as it sounds. No clutter, no distractions, just pure enjoyment. Po-Portfolio suits best professional individuals, as well as web and digital agencies. Showcase your work in the cleanest and neatest way and intrigue everyone who visits your page.
Goodies from us:
Normalized index file: index_1.html - all page assets [js, img, css] are loaded from assets directory.
Normalized index file v2: index_2.html - main container has 1 card. Quite easy from this point to inject N images in any render engine you prefer.
Components directory: production ready components (plain HTML)