Django v4 / React / Docker - Open-source Project
Open-source seed project that uses a beautiful React design powered by a simple Django API server. Sources are available on Github (MIT License).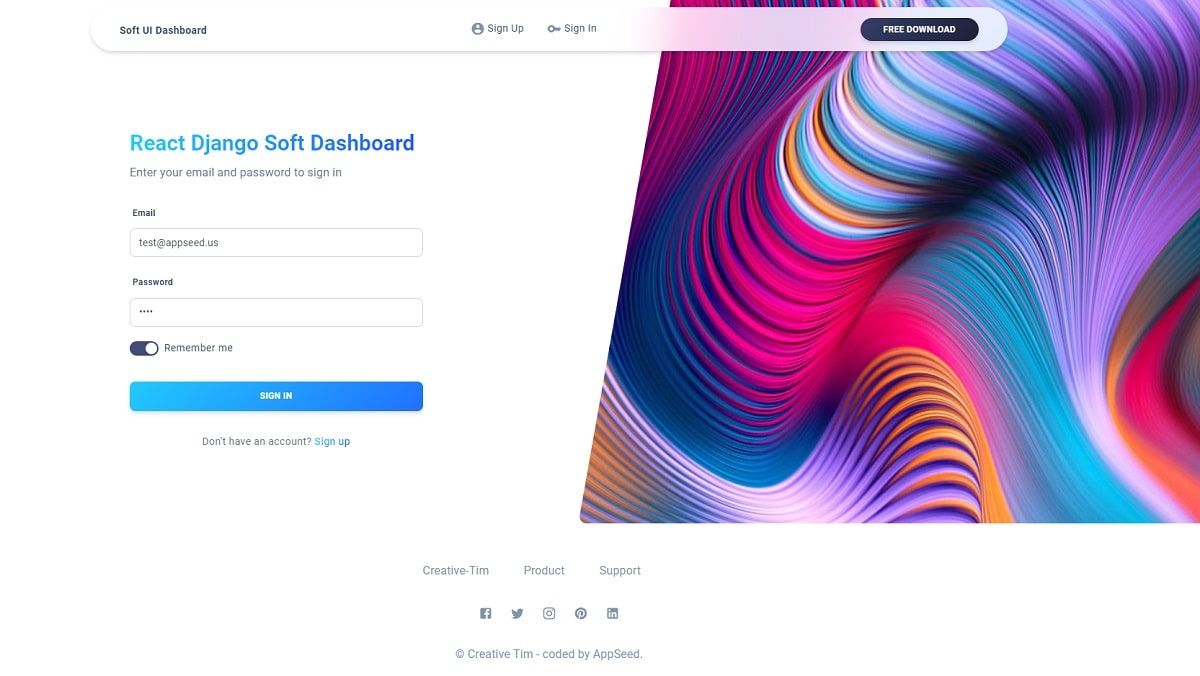 Hello! This article presents an open-source seed project that uses a React frontend powered by a simple Django API. Django React Soft Dashboard can be downloaded from Github without a registration lock and used for commercial products or eLearning activities. For newcomers, Django is a leading web framework actively supported by programming experts and React is a popular JS library for coding user interfaces baked by Facebook.
The product is built using a two-tier pattern where the React frontend is decoupled logically and physically from the API backend.
---
✨ Product Features
Innovative Material UI Design - Crafted by Creative-Tim
React, Redux, Redux-persist
Authentication: JWT Login/Register/Logout
Full-Stack ready via a simple Django API
Docker support for API part
SQLite persistence, Django DRF
Up-to-date dependencies - Django v4
The product can be used in a local with just a few commands typed in the terminal. The API can be started with less effort via the Docker set up shipped with the product.
---
✨ Start the API Server
Clone/Download sources from Github
Start Django API - via Docker
Once all commands are executed, we should be able to access the API and create users. POSTMAN is a popular tool for this operation but we can use a command-line tool like cURL as well.

---
✨ Start the React UI
Soft UI Dashboard is compatible with multiple NodeJS versions (14.x, 16.x) and we can compile and start the product with a single command:
Once all the commands are executed we should be able to access the app in the browser, register new users and authenticate.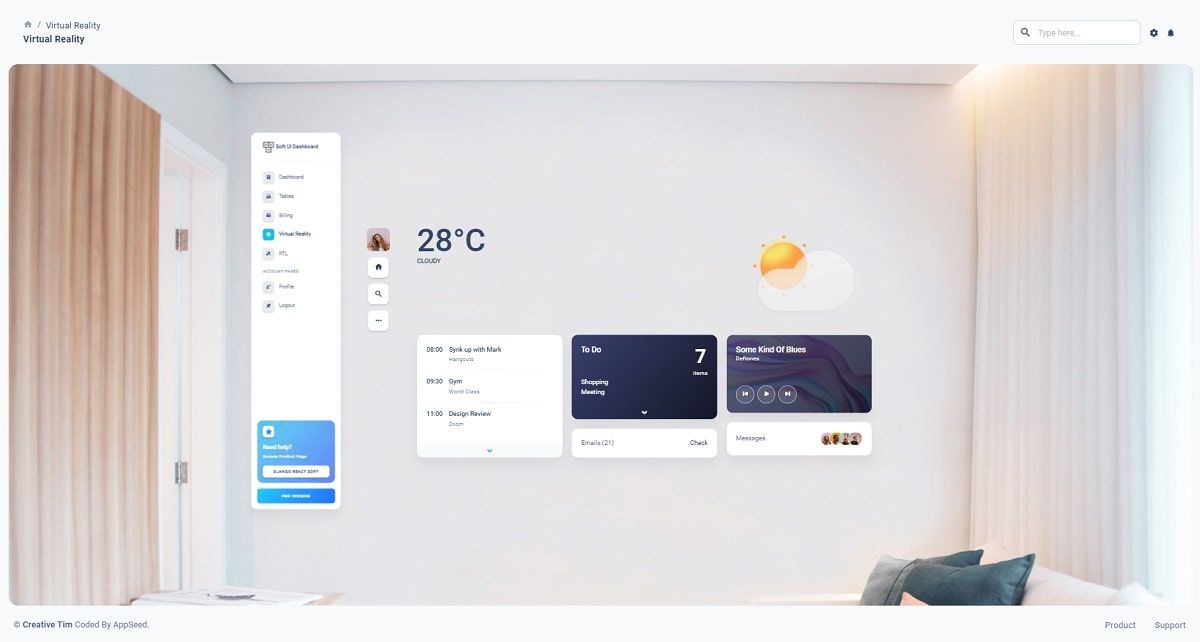 Django React Soft - User Profile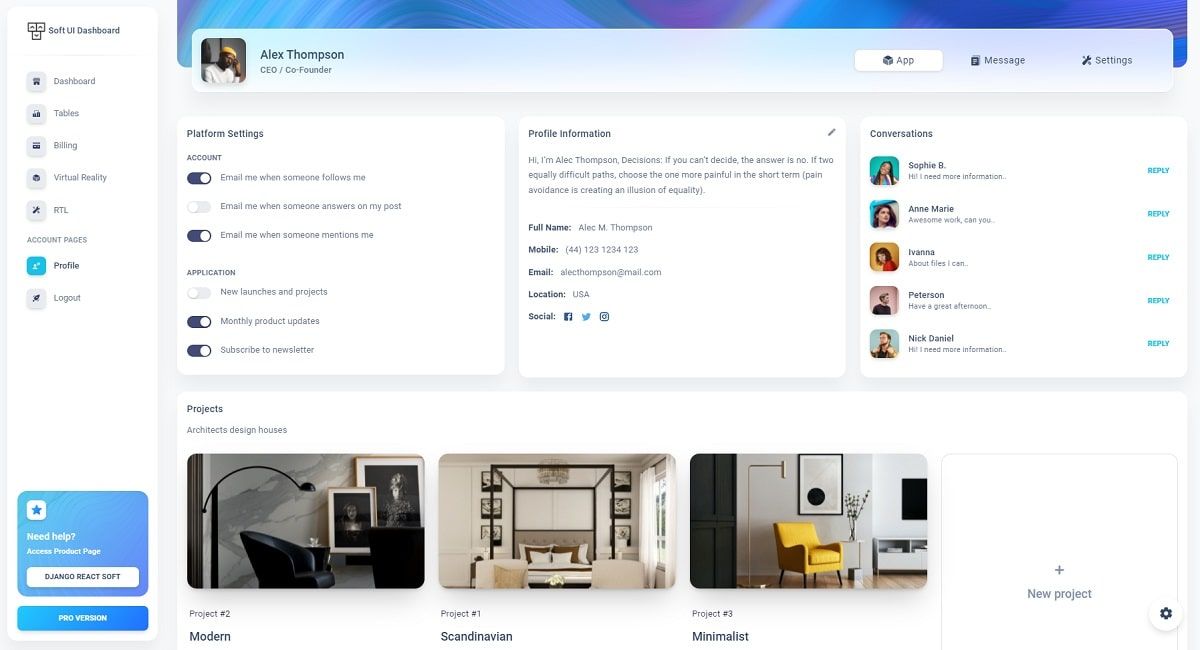 Django React Soft - Charts Page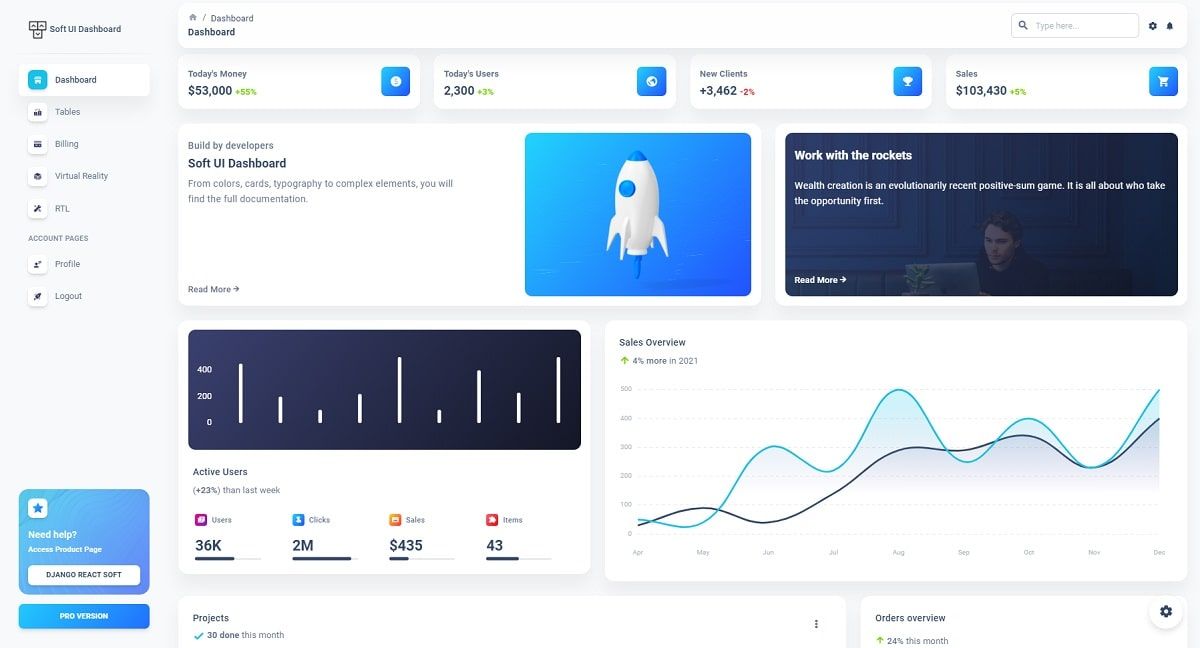 ---
In case Django is not your preferred backend server, the react frontend can be also used with NodeJS, Laravel or Flask (all free).
---
Thanks for reading! For more resources, feel free to access: