Free Admin Dashboards (Full Stack Apps in CodeIgniter)
Hello reader. If you are looking for a dashboard to use into your projects, check out this list. All apps are coded in CodeIgniter released under MIT license.
You are here because of CodeIgniter framework. Great choice. In case you want to move to Vue, or React, try read these articles: Free Vue.js themes, React themes. Thank You, I'm out!
Now UI Dashboard by Creative-Tim
Now UI Dashboard is a responsive Bootstrap 4 kit provided for free by Invision and Creative Tim. It combines colors that are easy on the eye, spacious cards, beautiful typography, and graphics. Now UI Dashboard comes packed with all plugins that you might need inside a project and documentation on how to get started. It is light and easy to use, and also very powerful.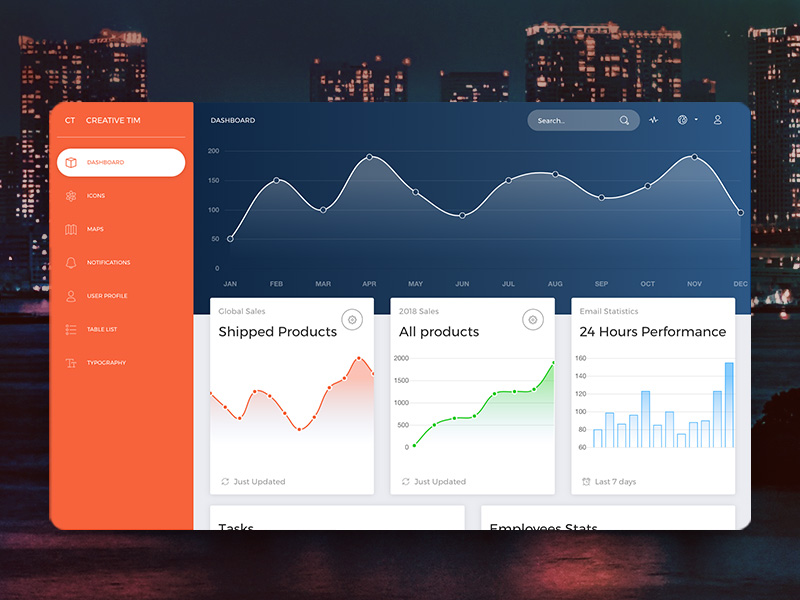 Argon Dashboard by Creative-Tim
Start your development with a Dashboard for Bootstrap 4. It is open source, free and it features many components that can help you create amazing websites.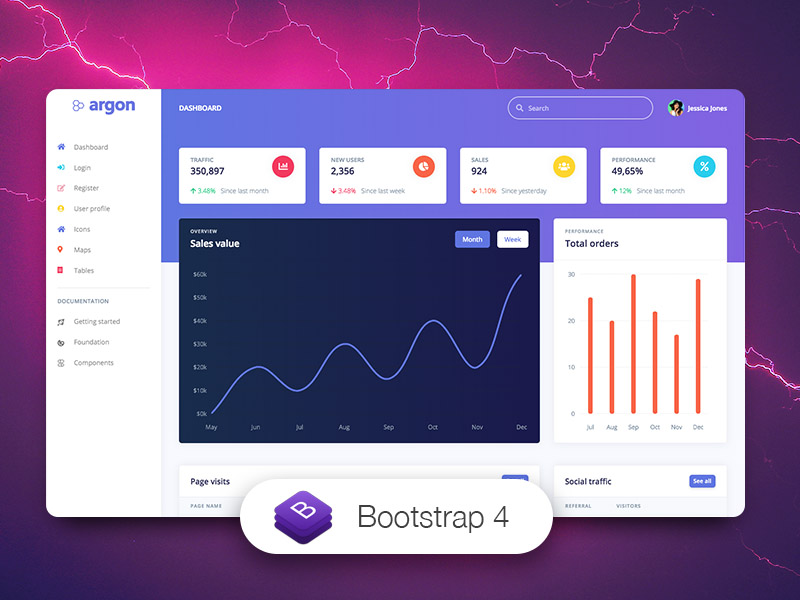 Material Dashboard by Creative-Tim
Material Dashboard is a free Material Bootstrap 4 Admin with a fresh, new design inspired by Google's Material Design. We are very excited to introduce our take on the material concepts through an easy to use and beautiful set of components. Material Dashboard was built over the popular Bootstrap 4 framework and it comes with a couple of third-party plugins redesigned to fit in with the rest of the elements.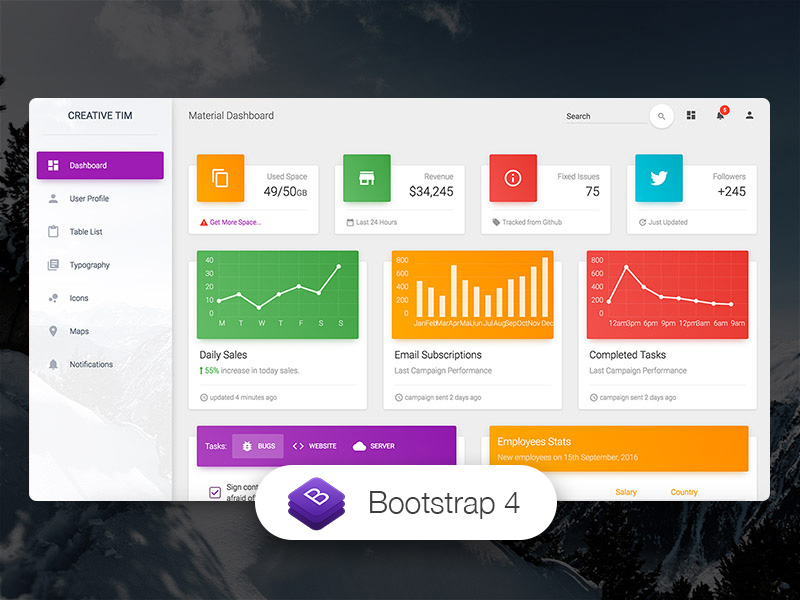 Paper Dashboard by Creative-Tim
If you are a developer or a website owner that needs to work within a dashboard and want to have a pretty sight while doing so, Paper Dashboard is for you. Paper Dashboard is a Bootstrap Admin Panel which combines soft colors with beautiful typography and spacious cards and graphics. It is a powerful tool, but it is light and easy to use. It has enough features to allow you to get the job done, but it is not crowded to the point where you can't find the files for a specific plugin.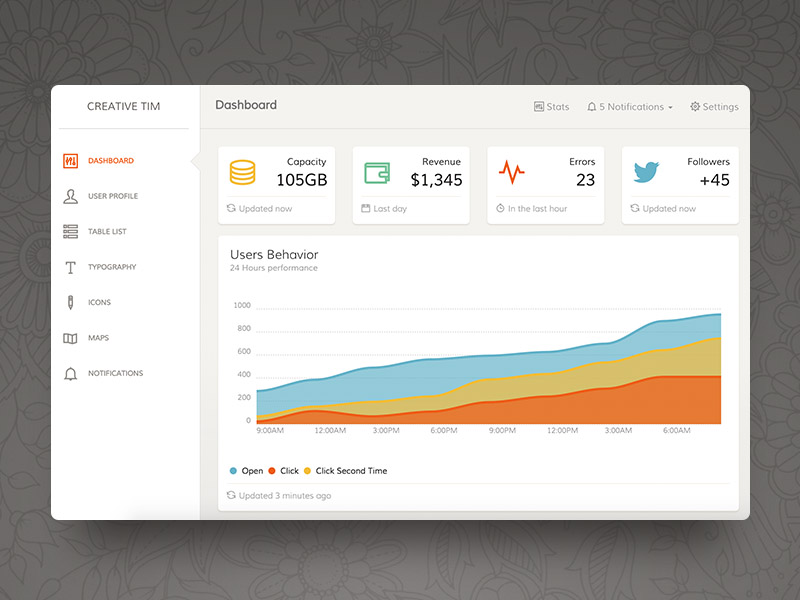 Light Bootstrap Dashboard by Creative-Tim
Light Bootstrap Dashboard is bootstrap 4 admin dashboard template designed to be beautiful and simple. It is built on top of Bootstrap 4 and it is fully responsive. It comes with a big collection of elements that will offer you multiple possibilities to create the app that best fits your needs. It can be used to create admin panels, project management systems, web applications backend, CMS or CRM.