Gradient Able Django - Free Template
Open-source Django Dashboard generated by AppSeed op top of a modern design. Gradient Able Bootstrap 4 Free/Lite Admin Template is a complete solution for your dashboard creation.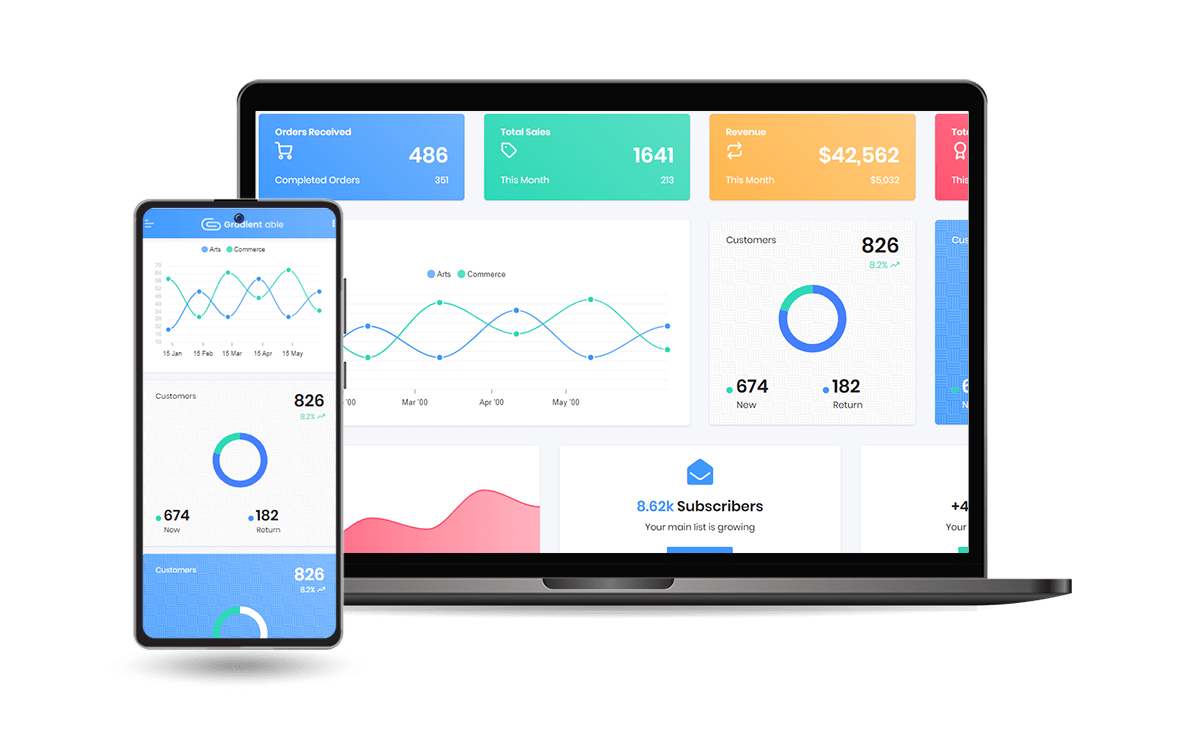 Hello! This article presents an open-source Django Template crafted and released for free by AppSeed. Django Gradient Able is a simple starter that provides authentication, database, and Docker support on top of a responsive Bootstrap4 design (also open-source). For newcomers, Django is a leading web framework actively supported and versioned by programming experts and open-source enthusiasts using a batteries-included concept. Thanks for reading!
Gradient Able is well coded and well-designed complete admin panel. It is elegant in visual design looks which combine soft gradient colors with well-suited typography and great cards and graphics.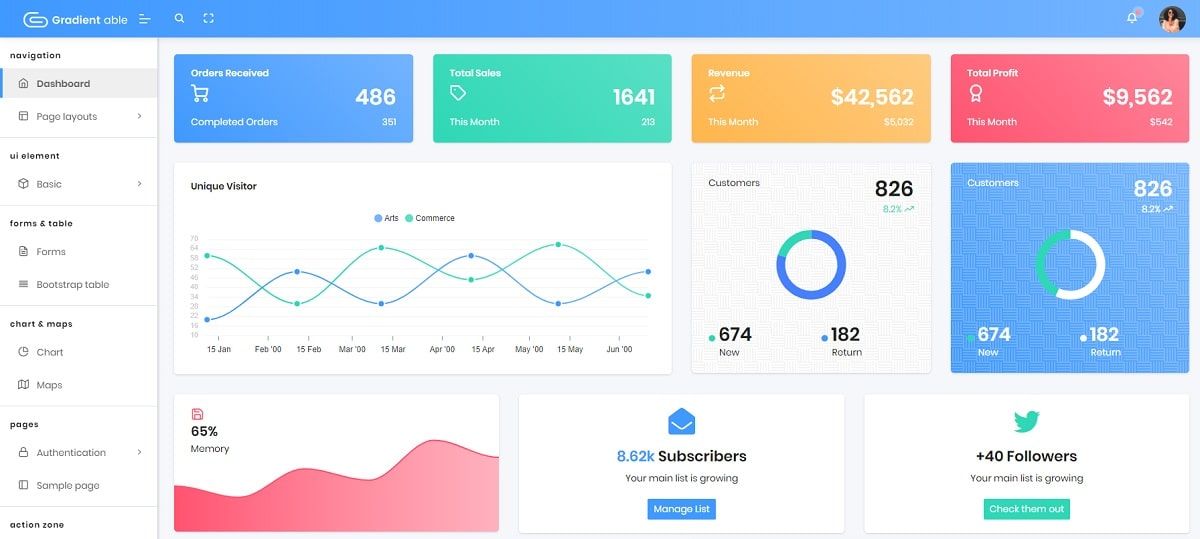 This admin panel is fully responsive and tested on all retina devices. Gradient Able provides multiple choices of color, widget, chart icons, and many more features support.
This Freebie Bootstrap 4 Design is coming with prebuilt design blocks, so the development process is seamless, switching from our pages to the real website is very easy to be done.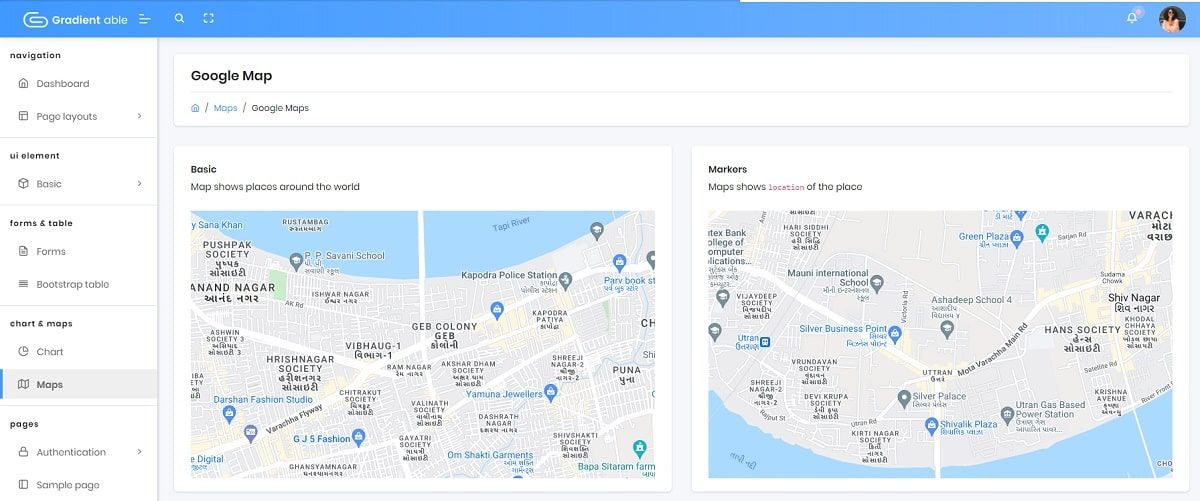 If you want to get inspiration or just show something directly to your clients, you can jump-start your development with our pre-built example pages. You will be able to quickly set up the basic structure for your web project.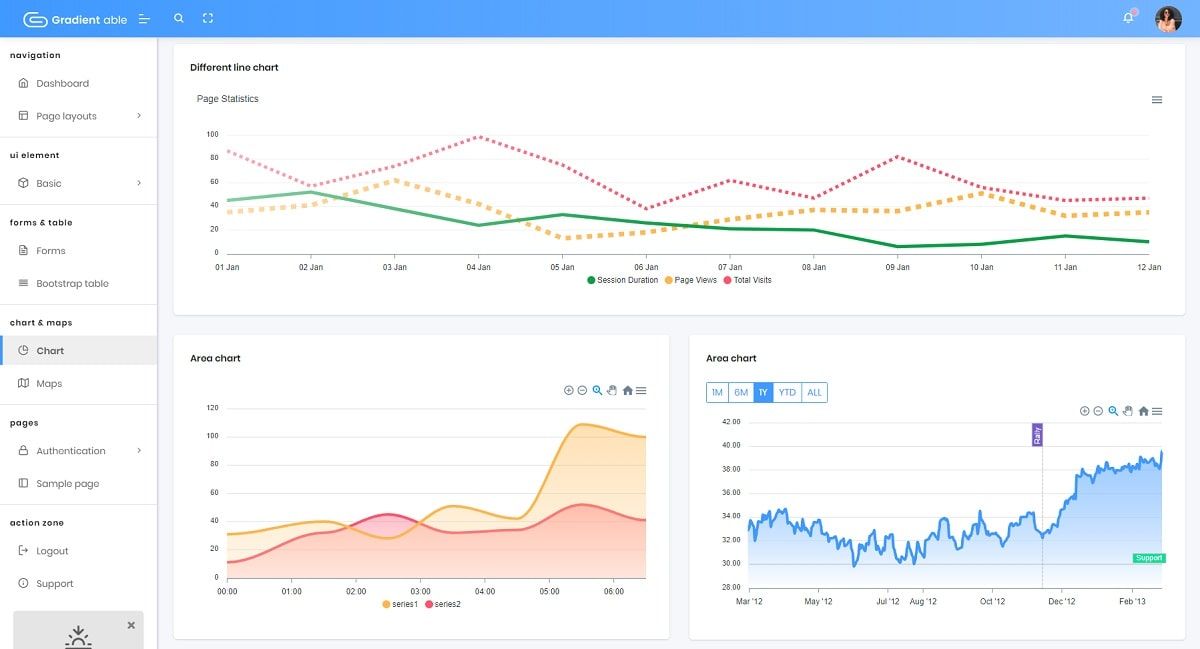 ---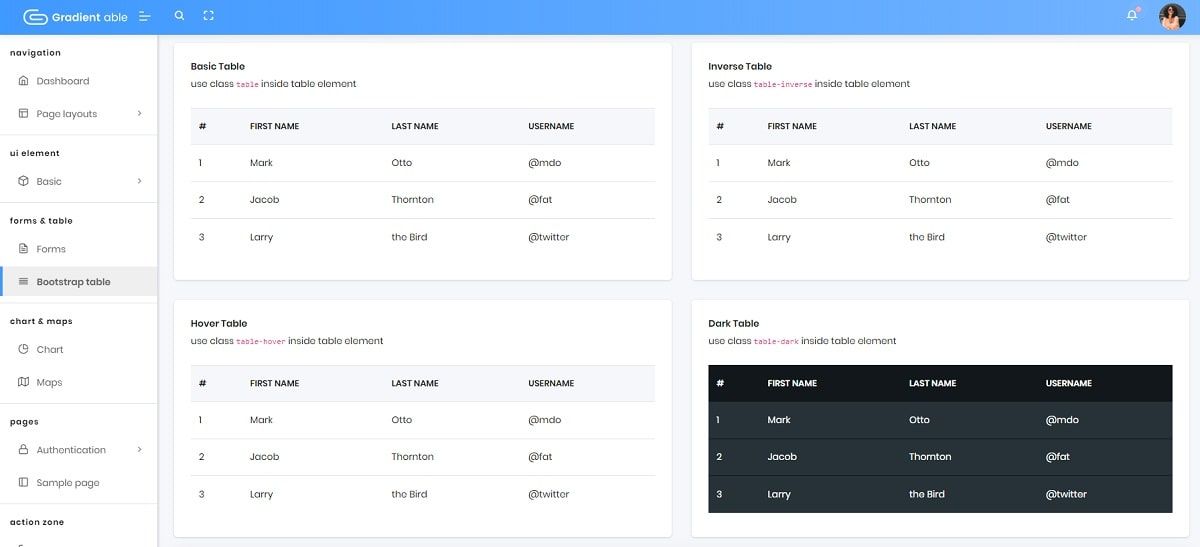 ---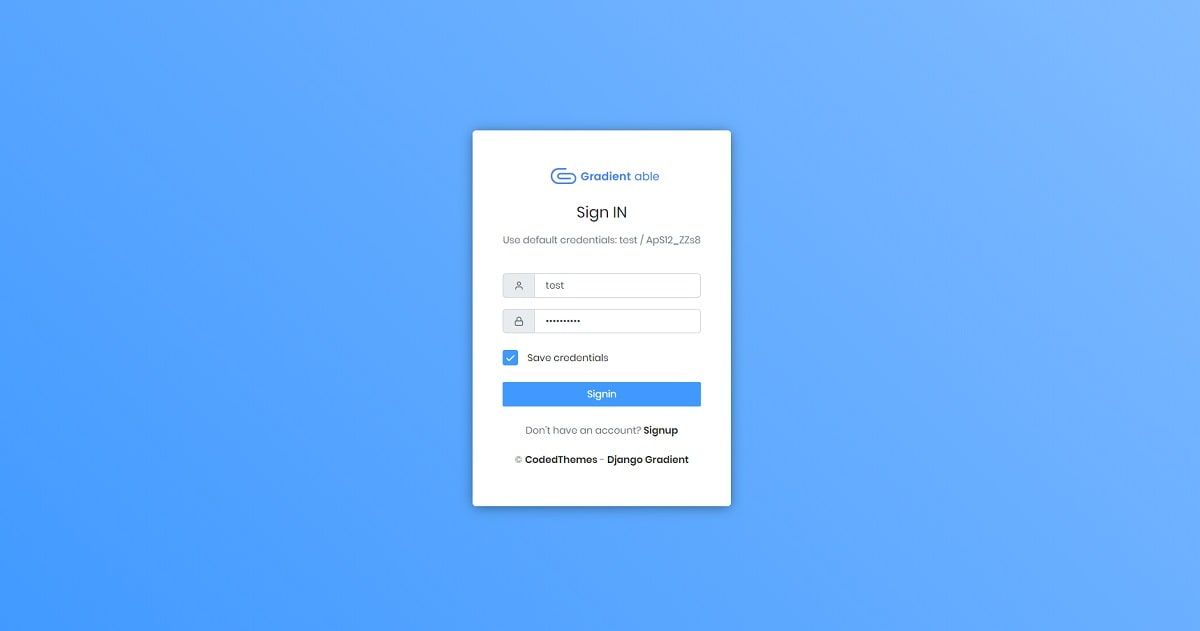 ---