6 Key Steps to Building a Great Website
Learn how to build great websites by following this comprehensive guide - Content provided by DigitalStrategyOne.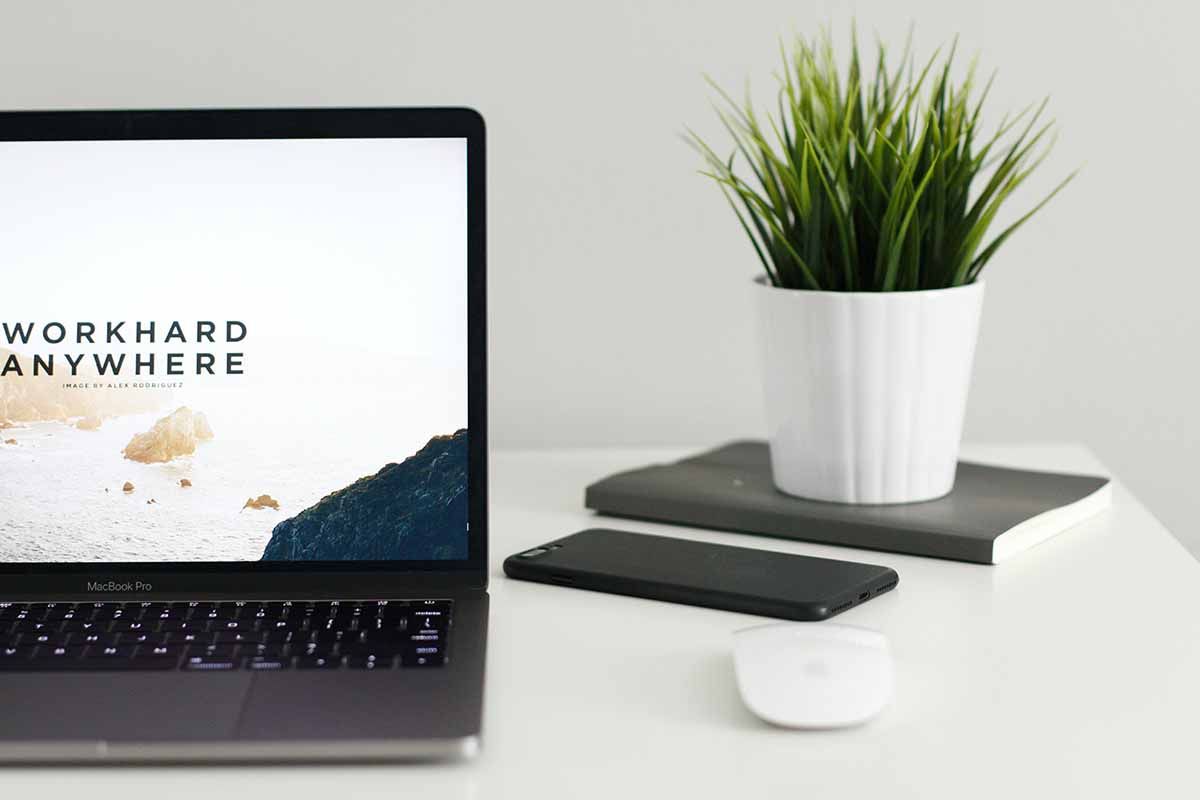 In the era of Google's preference for high-speed websites with quality content and users' keenness to interact with sites that provide a fantastic experience, having a great business website should be your top priority.
Unfortunately for business owners, many things can go wrong and result in building a low-quality website. Nevertheless, there are a couple of secret ingredients that can ensure your site is a success.
Whether you plan to hire a digital agency or tackle your site development process on your own, these steps will ensure the project yields excellent results.
✅  Content provided by Sophie Douglas, a digital marketing specialist at DigitalStrategyOne via Become an Editor initiative.
---
👉 #1 Establish Your Website Needs & Objectives
A clearly outlined vision and good planning are the prerequisites for successful website creation. Thus, your site-building project should start by identifying your business goals and defining how you will incorporate them into the website.
First, consider your business model and how customers interact with your business.
For example, if you own a store, answering the following questions can significantly help in outlining your site's features:
Do you offer delivery/curbside pickup or provide only in-store shopping?
Do you sell off-the-shelf products, or do customers place personalized orders for their goods?
Do your products have a preset price or are the prices defined individually based on customer orders?
Can the goods be instantly ordered via the website, or does the site serve to present products only?
Likewise, service-providing businesses have their own set of Q&A to go over:
Do you deliver physical or digital services?
Do you provide on-site or in-store services?
Do you have fixed service prices or make project-based cost estimates?
What is the best way for prospects to communicate their needs to you (e.g., an elaborate fill-in form or a quick phone call)?
These are just some basics to lay the foundation for your demands and pave the way for more in-depth questions regarding website elements.
Once this stage is complete, you should have defined whether your website requires eCommerce functionalities, payment gateway integrations, or customer login capabilities, which type of contact form to integrate, and whether you require a uniquely-customized layout.
---
👉 #2 Opt for a Stable Hosting Provider
Hosting is rarely mentioned in lists and guides that describe what makes a good website.
This is because the choice of your site's hosting provider isn't an SEO factor per se — neither Google nor customers care about which host you use.
But they do care about the quality factors of your website's hosting, such as site speed, reliability, server uptime, and security.
Hosting can significantly impact your website's rankings, traffic, and conversions. Choosing a good hosting provider helps improve website performance, facilitates a better user experience, and boosts search rankings.
For maximum benefits, go with a dedicated server or VPS (virtual private server) instead of a shared one. Shared hosting means sharing the server and its resources with other websites. This is the most affordable option; however, sharing these resources can decrease performance. Moreover, if one site on the server gets hacked, all of them may be compromised.
Dedicated servers come with a steep price tag but offer enormous benefits to and security of your website. VPSs offer the best of both worlds, with affordable prices and security and performance potentials identical to a dedicated server.
---
👉 #3 Choose a Good Site-Building Platform
Your site's design is significant for its success — but remember that it is easily alterable. Your backend, however, is an entirely different story.
The choice of your website platform will impact your business for many years to come. From day-to-day tasks such as the ease of content insertion and alterations to long-term consequences like your website's speed, security, and features — it all goes back to this decision.
The first step is to choose between a static and a dynamic website. A static site requires a developer to edit the code for even the slightest alterations; a CMS website (dynamic website) enables showing different contents from the same source code, meaning you can maintain your site with minimum tech knowledge.
Nowadays, the choice is a no-brainer. Static websites are long gone, and with many CMSs to choose from, such as WordPress, Squarespace, Drupal, Wix, etc., you, as a website owner, get to hand-pick the pricing, features, security options, and UX elements per your business needs.
Likewise, there is a wide array of CMS options for eCommerce businesses — WooCommerce, Shopify, GoDaddy Online Store, and Business Squarespace, to name a few.
If you work with a digital agency or a freelance developer, we advise you to discuss your options with them. Professionals can provide unique perspectives and insights, and you should leverage having industry experts on the team.
---
👉 #4 Hire a Professional Web UI/UX Designer
Don't get us wrong — drag-and-drop website builders have made it easy to create fine-looking sites in a matter of hours. Even making a custom website design is relatively easy nowadays, with tutorials, examples, and tools readily available.
However, putting together website elements is one thing — designing a user-friendly, SEO-friendly, fast-loading, and beautiful website is entirely different.
Your site's design is among the top factors that will make or break your business's success.
Namely, stats suggest that 48% of internet users regard website design as the main factor determining a business's credibility. Moreover, 94% of a website's first impressions are related to its design.
There isn't a one-size-fits-all solution when it comes to website design. Thus, designing a site based on online inspiration or even a competitor's website doesn't mean you're ending up with the best solution for your business.
However, a seasoned website designer knows the top design trends, understands your industry needs, and knows how to answer user demands online — and you should leverage that to the fullest extent possible.
---
👉 #5 Regularly Publish SEO-Friendly Content
Most online conversions, such as purchasing a product or service, begin with a user query. Prospective customers search for a wide range of information — updates on sports news, diplomatic relations between countries, remedies for physical injuries, self-improvement advice, and much more.
Generally, queries lead users to articles that provide more information and actionable advice or to a service/product page where they can purchase or contact a business.
As a business looking to succeed online, your goal is to rank as high as possible for keywords relevant to your industry.
Perform frequent and in-depth research of your keywords, both commercial (e.g., software development services) and informational (tips on how to outsource software development). Use the former for your service pages and the latter as a starting point for your blog posts.
Write naturally, cohesively, and to the point. Avoid "fluff." Leverage your business case studies and client testimonials, and rely on experienced employees to share their expert insights rather than copy-pasting info that the internet is already plastered with.
Backlinks, local citations, and customer reviews are all the rage nowadays in the world of SEO, so make sure your marketing endeavors reflect that.
---
👉 #6 Track & Analyze Your Website Performance
Website monitoring is a task you'll be going back to for the rest of your online business days. Luckily, a vast array of tools make tracking and analyzing your website's success easy.
First, Google offers its free tools: Analytics, Search Console, and Tag Manager. Then, there are many freemium tools for monitoring and improving your website's performance, including Semrush and Ahrefs.
Monitoring your website is key to understanding what strategies work, what approaches didn't benefit your business, and which areas you should focus on in the future.
Some of the software mentioned above provides you with info on the number of visitors, pages viewed, time spent on the website, bounce rate, and more. Other tools focus on crawl errors and broken links, highlight keyword cannibalization or provide insight into backlink or ranking opportunities.
Investing in these tools can be highly beneficial to your online business. For instance, if you feel stuck on ideas, you can always use these tools and track your competitors' backlinking and advertising campaigns, investigate keywords they rank for to unearth a great blog topic, and assess their site performance compared to yours.
---
✅ Wrap-Up
A great website abides by Google's rules, provides your customers with the information or service they need, and, ultimately, supports your business goals.
It is impossible to give a definitive answer to what makes a website good. An attractive design is worth nothing without stable, fast-loading hosting. Likewise, a good choice of CMS built with clean code is worthless if your website lacks quality, original, SEO-friendly content.
Each element of a website's design intertwines to create the full story of your online business. The above-listed steps in creating a site design will help you streamline your website creation process and not miss out on any essential elements of a great website.
---
✅ Author Bio

Sophie Douglas is a digital marketing specialist and a journalist based in Columbus, state of Ohio. Her characters are passionate, innovative, and ambitious.
Before becoming a writer for DigitalStrategyOne, she was writing short stories, screen plays, and directed short films.