Hello Coders,  
After using Bootstrap CSS framework for the last few years i decided to move forward with something new:
Bulma CSS
The Open-Source CSS Framework based on Flexbox
From the beginning, I must say i'm not a CSS guru, i'm just a web developer in search of something simple, trendy and sustained by a large community. After looking at numbers (34k stars on Github), official Bulma docs and googling a little bit, i decided to built a few project with this CSS framework.  
Inspiration to start:
Now back to my work: to build my first project i was looking for a Bulma starter, to add my code on top. At this point i was a little bit disappointed, i must say. Even this framework is nice and very well documented, finding a good starter can be challenging, and with a some luck i found this starter, coded by CSS Ninja team.  
Ok, so at this point i was familiar with Bulma, i had a broken starter and the will to build something and release it into the wild.    
The next steps to make it happen:
Study the starter structure. I found that it was built on top of a simple static generator called Panini. This generator is quite nice and minimal and uses html / markup mixins to generate websites. Because i'm a huge fan of JAMstack apps this was a very positive sign.
Patch the build scripts to produce the website
Refactoring a little the project and enhance it with FTP deployment script
Edit the pages and sections, customize the SaaS files and add images from Absurd.Design (btw, this project is very creative and anyone can use their images with a back link)
Now the result:
Open-Source, Built with Bulma Css, JAMstack app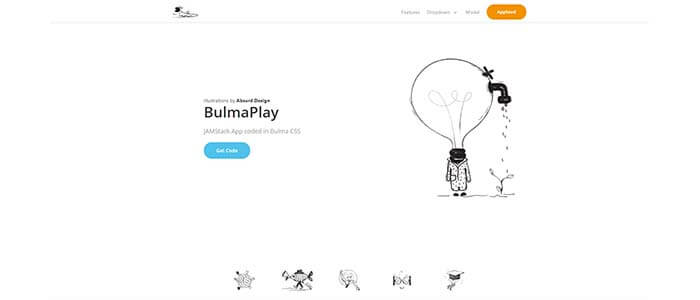 App Features:
Static App, built with Panini Static Generator
On top of Bulma, jQuery
Tooling: Gulp, Hot reload, SaaS, FTP deploy script
License MIT
Live Demo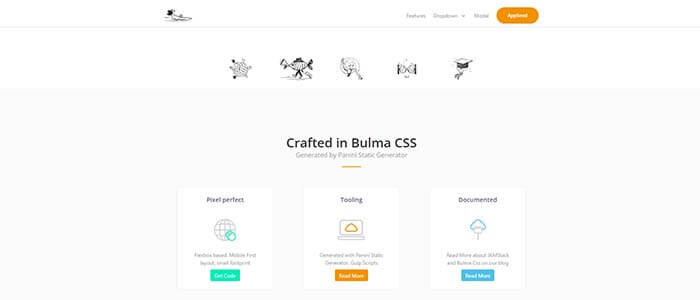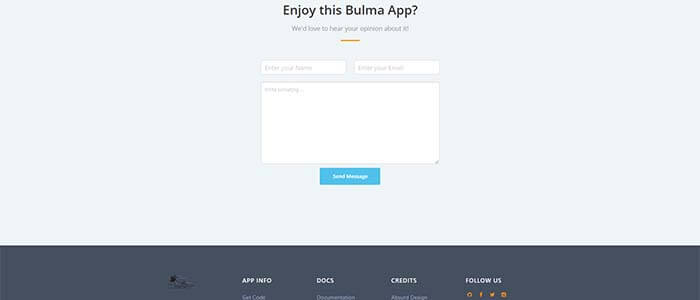 How to use it? No worries, You can built it in less than 5min:
git clone https://github.com/rosoftdeveloper/appseed/
cd jamstack/bulmaplay
yarn # install dependencies
yarn start # start the app in development mode
yarn deploy # live deployment, via FTP Info: edit FTP credentials in deploy.js
Other Bulma CSS resources:
Useful? Sharing is caring. Thank you!