Now UI Kit Modules: Authentication, Helpers, Deployment Scripts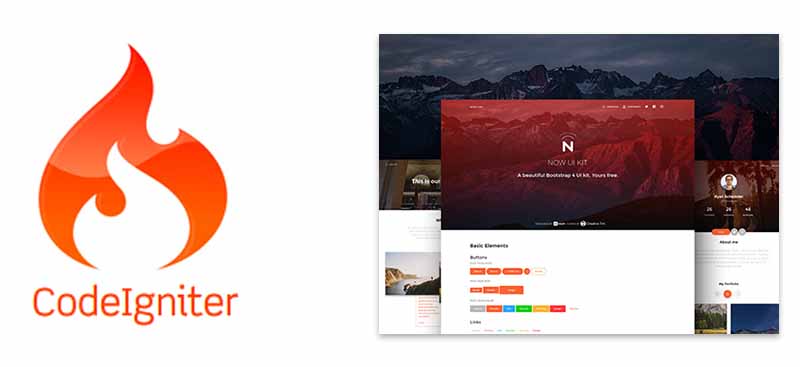 What is CodeIgniter?
CodeIgniter is a powerful PHP framework with a very small footprint, built for developers who need a simple and elegant toolkit to create full-featured web applications. in 2018, this framework was in top 5 PHP frameworks used by web developers worldwide.
Design: Now UI Kit by Creative-Tim
Now UI Kit is a responsive Bootstrap 4 kit provided for free by Invision and Creative Tim. It is a beautiful cross-platform UI kit featuring over 50 elements and 3 templates. Now UI Kit is one of the most popular UI Kits online, provided in PSD and Sketch formats by Invision. We wanted to find a way for developers worldwide to benefit from using it. So, in collaboration with Invision, we are launching the HTML version for it!
Create awesome, lifelike prototypes with InVision and Now so your users can experience and give feedback on your vision!

Full Stack App released by AppSeed
This app can be a good base for learning or development. Because the code is written by experts, the product can be used right away in production.
Modules: authentication (login, logout, register).
Templating: CodeIgniter native
License: MIT - Sources will be available on Github
Free Support and Updates (registered users only)
Related content: Full Stack App in CodeIgniter released under (MIT License). Features: Authentication, helpers, database, htAccess (production sample).