Hello Coder,
In case you are looking for React Dashboards, this article is written especially you.
Black React Dashboard - Crafted by Creative-Tim
Black Dashboard React is a beautiful Bootstrap 4, Reacstrap, and React Admin Dashboard with a huge number of components built to fit together and look amazing. If you are looking for a tool to manage and visualize data about your business, this dashboard is the thing for you. It combines colors that are easy on the eye, spacious cards, beautiful typography, and graphics.
Resources: Live DEMO, Sources, License MIT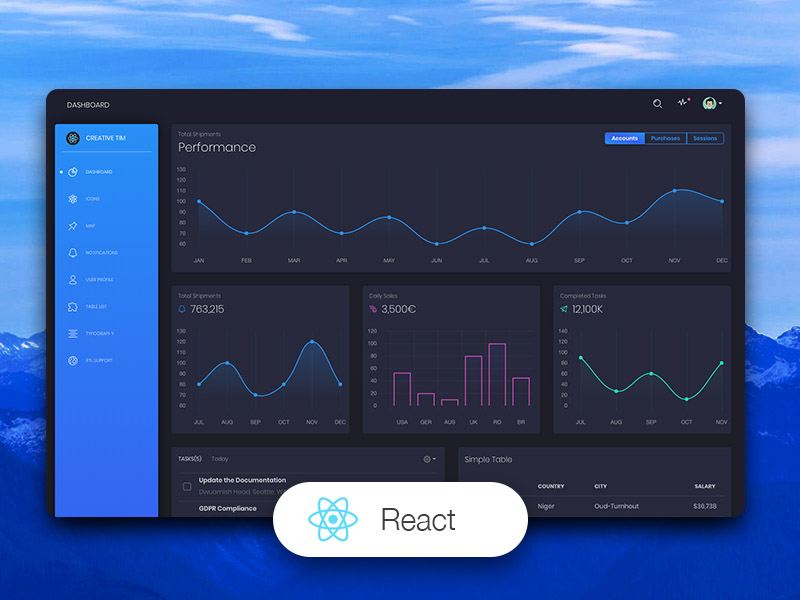 How to use the app:
git clone https://github.com/rosoftdeveloper/appseed
cd appseed/starter-react/black-dashboard
yarn # install dependencies
yarn start # start the app in development mode
yarn build # build the app for production
yarn deploy # LIVE deployment via FTP. Info: Edit FTP credentials in deploy.js
Related resources:
Useful? Sharing is caring. Thank you!